Day 1: August 23, 2006
Our first day consisted mostly of travel. We flew from Austin to Newark to Halifax. Upon arriving at the Halifax Airport, we picked up our rental car and drove to where we were staying - the Inn at Fisherman's Cove. Oddly enough, the inn was located in a little area known as Fisherman's Cove. Below is a view from our window at the inn.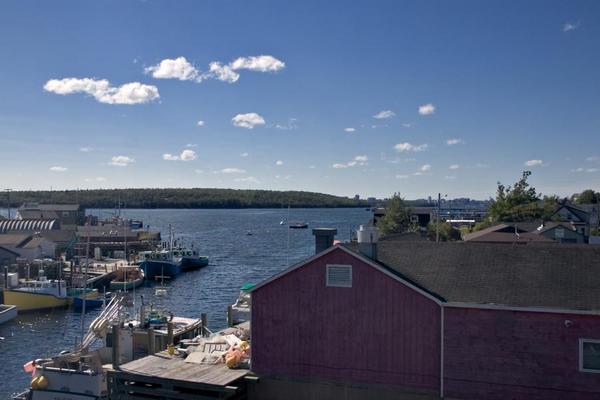 To the left is a medium sized wharf with many fishing boats. Straight ahead is McNabb island, a large island in Halifax Bay that is a park. In the distance to right is Halifax itself. The portion of Halifax Bay east of McNabb island is known as the eastern passage - it is smaller than the main entrance to the bay west of McNabb island. As such, it makes a nice place to row your boat.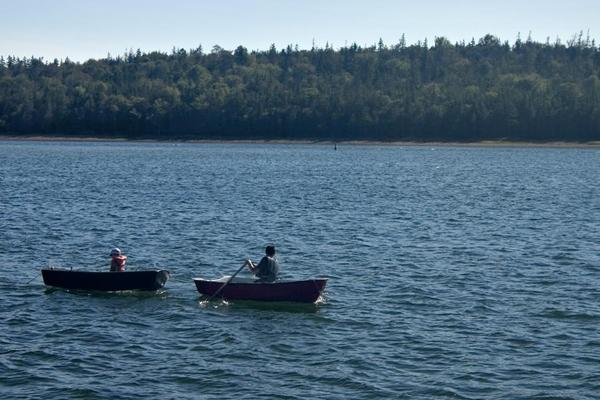 In the evening we went in to Halifax itself. We briefly strolled around the Citadel, the fortification in the center of the city built by the British in the 18th century, and had a nice dinner in the downtown area. The downtown area is filled with many upscale eateries.